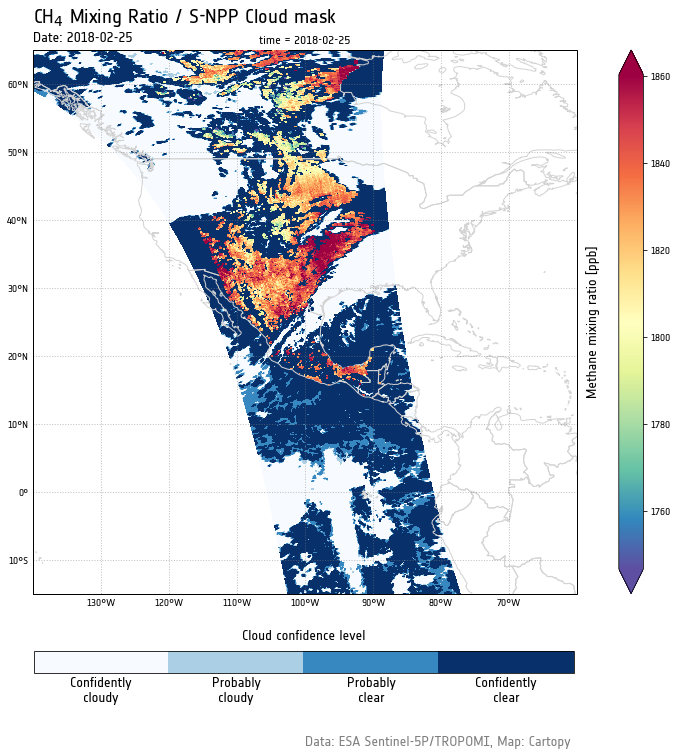 In this post, we are going to see how to plot two different Sentinel-5P products on the same geographic aerea.
The products we are going to plot are the cloud product from the VIIRS instrument on Suomi-NPP, regridded on the TROPOMI grid, and the CH4 product from TROPOMI.
The CH4 measurements must be acquired on land and cloud free pixels only, and this is something we can visually check by superimposing the two plots.
To format our plot, we are going to make use of Python, xarray, cartopy, and matplotlib.